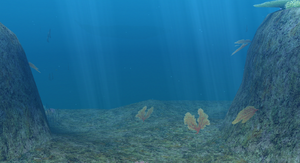 The Great Drop-Off is one of the three drop offs, the others being the Blue Cliff and the Super Drop-Off. However, it is the only one of the three in the first Endless Ocean, and the other two are found in Endless Ocean: Blue World.
It is the deepest non-Abyss area in Endless Ocean, with a depth of 53 meters (or 174.5 feet) accessible. However, its record was broken in Endless Ocean 2, with the Weddell Sea's 70 meters (or 229.7 feet).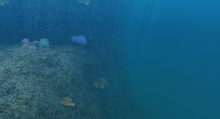 Notes
This is the home of the only Blue Whale in the game.
This is the only place where two large whales can regularly be seen together.
This is where the discovery of the Ancient Mother was made.