The Hair of a Goddess quest is a short one that only requires the player to find the Coma Berenices coin. After you do so, your notebook will say: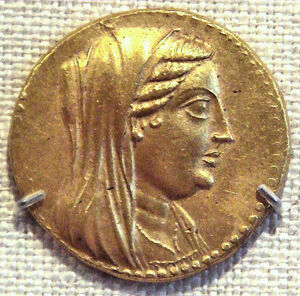 "You found the Coma Berenices coin. You can't stop thinking about the coin's design... Take a good look at it in the collection book."
When you look at the coin in your book, a mysterious voice will come on over the radio and say:
"...black hair...offered to Aphrodite....proof of purity...and beauty...the one who holds the proof...will become...even fairer..."
As you listen, you will unlock a new accessory: the Retro Hairstyle.
Your notebook will update with the following notes:
"A strange voice came over the radio, and as you listened, you got an idea for a new haircut!"
Ad blocker interference detected!
Wikia is a free-to-use site that makes money from advertising. We have a modified experience for viewers using ad blockers

Wikia is not accessible if you've made further modifications. Remove the custom ad blocker rule(s) and the page will load as expected.