This deep area is found in north Ciceros Strait. It contains uniquely shaped reefs, and many small fish and stingrays. A little ways south, you'll find Scalloped Hammerhead sharks. If you swim west, you'll find shipwrecks, with the furthest one infested with Great White Sharks. In the North Canyon, you'll see Indo-Pacific Sailfish swimming near the surface by day, followed by Sand Tigers at night. You must dive in this area during sunrise to find Gungnir (who is there from then on out.)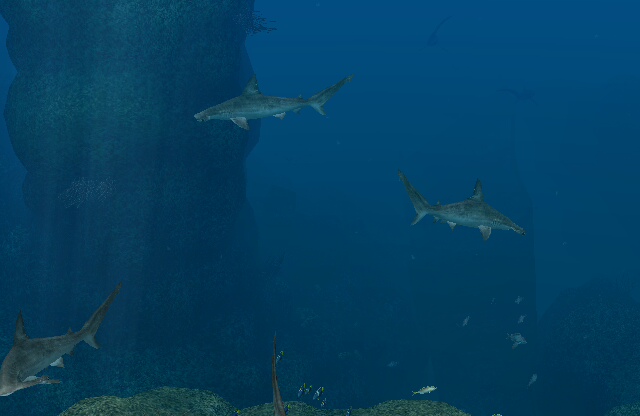 Ad blocker interference detected!
Wikia is a free-to-use site that makes money from advertising. We have a modified experience for viewers using ad blockers

Wikia is not accessible if you've made further modifications. Remove the custom ad blocker rule(s) and the page will load as expected.